What Will It Cost?
Container homes & projects vary in price depending on your requirements. Most projects are custom made and there are many factors which affect the price.
A bare container without anything done will start at around THB 55,000 – 100,000 (USD $1600 – $3,000), you then need to rust proof the unit, add flooring, walls, plumbing, electrics and all the other things to turn it onto a home.
Things To Consider
When planning a container project there are many areas to consider which will affect the price. The main factors are as follows:-
Brand New Container or Recycled as a starting point.
How many container units in a structure.
What foundations are needed.
What are the room layouts needed
Does the structure need strengthening once cut
How many doors and windows required in each one and are they UPVC or Aluminium
Insulation Required
Internal walls covered in gypsum / ply or other
Interior finish. Tiles or Painted Etc.
Plain flooring / vinyl flooring / tiled flooring
Internal electrics & plumbing
Outlets & Switches. Standard plastic / stainless steel etc.
Exterior Finish – Left as standard & painted or paneled / fascia
Roof – Left as is or added pitched / flat roof
Outdoor areas such as patios or balconies
AC units etc
Internal furnishings. kitchen Units / Bathroom Etc.
Actual delivery & installation. Road Access / Crane Hire Etc.
Additional Features

Solar Hot Water
Solar Power
Rainwater Collection
Waste Tank & Disposal
As you can see there is a lot to think about as with designing any home.
Pricing A Project
For us to price a project we would normally need a basic concept or description from you of how you imagine the finished project to look like, we can then prepare an estimate together with CAD design of your ideas and then adjust accordingly. Our team will work with you on the final design and finish and make all changes until you are happy.
A Rough Guide To Pricing
A bare container without anything done will start at around THB 55,000 – 100,000 (USD $1600 $3,000 depending on quality), you then need to rust proof the unit, add flooring, walls, plumbing, electrics and all the other things to turn it onto a home.
As a basic "Rough Guide" you should budget around THB 220,000 (USD $6,500) for a 20 ft container with 1 -2 standard doors and windows plus internal gypsum walls with basic electrics and water pipes and around THB 450,000 for a 40ft Home, this is a fairly good starting point.
For a fully fitted home with all the normal facilities such as fitted bathroom, fitted kitchen, main kitchen appliances such as Oven, Hob, Extractor plus the AC etc you should budget between THB 15000 – THB 25,000 per square meter, depending on the quality of the fixtures and especially the grade of Kitchen which can range from as little as 15,000 Baht to 250,000 Baht for a full western, high gloss kitchen. This will give you a very good estimate of what it will cost.
All these prices are based on THAILAND prices. If you are doing this in another country then the pricing will be a lot more. For a regular "Bricks and Mortar" home in Thailand the costs will be higher in the range of THB 15,000 – THB 25,000 per square meter WITHOUT any fittings.
Container Homes compared to regular built homes in THAILAND do not vary much between them in terms of costs. Materials are the same, labour is similar and foundations are the same. The benefit is that you can OWN it in a Non Thai name 100% and you can move it to any location if things change unlike a regular home. They can also be built far quicker.
In other part of the world Container Homes would work out Cheaper than regular homes as there is probably a lot of svings on the labour costs.
Do I Need Planning?
Officially YES. As with any structure planning permission should be applied for however in Thailand there are many different circumstances. If you are in a more rural area then you may not need however you should plan on having permission rather than not.
For an official planning application you will need proper architects drawings signed by a structural engineer, architect and local official. All of this we provide.
Do I need Foundations?
In most cases YES and again these vary depending on the land where the project is located as well a local regulations.
Next Steps
We have several "Pre Built" containers for sale which show the prices. If you would like to proceed with a project contact us now or fill in our online estimate and we can let you know the costs involved. Also please see our FAQ section which has a LOT of useful information.
CLICK HERE to get a free online estimate or Contact Us now for a quotation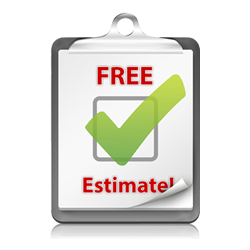 Need to know more?

Contact us now to discuss your needs.