What Will It Cost?
Container homes & projects vary in price depending on your requirements. Most projects are custom made and there are many factors which affect the price. Use the FREE ESTIMATE tool below to get an idea of price.
A bare container without anything done will start at around THB 33,000 – 66,000 (USD $1000 – $2,000), you then need to rust proof the unit, add flooring, walls, plumbing, electrics and all the other things to turn it onto a home.
As a very "Rough" guide you should budget for between THB 15,000 – 20,000 per square meter for a fully completed home with all appliances and other items such as fitted Kitchen, Bathrooms, Air Conditioning Etc.
Things To Consider
When planning a container project there are many areas to consider which will affect the price. The main factors are as follows:-
Brand New Container or Recycled as a starting point.
How many container units in a structure.
What foundations are needed.
What are the room layouts needed
Does the structure need strengthening once cut (Mostly Yes)
How many doors and windows required in each one and are they UPVC or Aluminium
Insulation Required and What Type (Fiberglass / Pu Foam / PE Foam)
Internal walls covered in gypsum / ply or other
Interior finish. Tiles or Painted Etc.
Plain flooring / vinyl flooring / tiled flooring
Internal electrics & plumbing
Outlets & Switches. Standard plastic / stainless steel etc.
Exterior Finish – Left as standard & painted or paneled / fascia
Roof – Left as is or added pitched / flat roof
Outdoor areas such as patios or balconies
AC units etc
Internal furnishings. kitchen Units / Bathroom Etc.
Actual delivery & installation. Road Access / Crane Hire Etc.
Additional Features

Solar Hot Water
Solar Power
Rainwater Collection
Waste Tank & Disposal
As you can see there is a lot to think about as with designing any home. We can help you decide and provide advice on what to use.
Below you will find a FREE ONLINE ESTIMATE tool which will give you a rough idea of costs involved in building a container home. If you need any more assistance please contact us
Need more help? Want to draw a 3D Model of your home?
CLICK HERE to use some great FREE online CAD Software.
Get A FREE ONLINE Estimate Below
Simply follow the steps below to get a "Rough Guide" of the costs. For an accurate estimate for more complex projects please contact us and we will be happy to provide prices.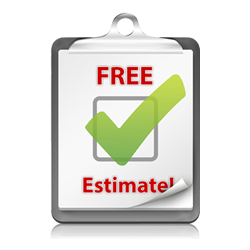 Need to know more?

Contact us now to discuss your needs.